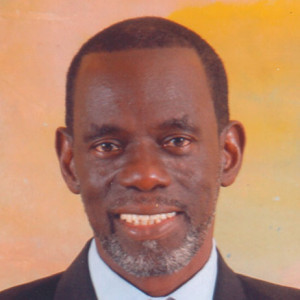 Name: Alphonso E. Bridgewater
Country: St Kitts and Nevis
Nationality: Kittitian
Professional Qualifications:
M.Sc(London), Dip Social Planning (London) Dip. Cd. (Manchester,) Cert. TT (UWI).
General Manager – St Kitts-Nevis Solid Waste Management Corporation 1996 to present.
Associate Director – United States Peace Corps, (1992 to 1996).
Director – Youth, Sports, and Culture (1982 to 1992).
Founder – Seam Consultant/Trainers:  Training, Research and Policy Institute with a special focus on sports.
Educator.
Sports:
Executive Member of Odepa/Paso Pan American Sports Organisation (PASO)
President – St Kitts and Nevis Olympic Committee from 1992 to present.
National Coach/Trainer – Football (Soccer), Netball, Basketball
Manager – National Football (Soccer), Track and Field, Basketball Teams.
Captain – National Teams of Football (Soccer) and Basketball.
National Player – Cricket
Media – Sports Caster/Commentator/Analyst – (Radio and T.V) – producer and presenter of sports programmes.
Awards:  
30th Anniversary Independence Award Silver Medal on account of his significant and substantial contribution in the area of sports administration awarded on 17th September 2013.
Recipient National Independence Award for Sports 1983.
1st Runner-Up "Sports Personalities of the Decade Award" (1970's).