The St Kitts and Nevis contingent will be leaving on the 16th July 2017 for Cuba to represent the Federation at the 59th Caribbean Seniors TT Championship from 18th – 23rd July 2017.
The team is led by Coach Urban Freeman, joined by five players; Baggio Grant, Trehdel Lake, and Calvin Lake who constitute the Men's Team, now for the first time in playing team events Angelisa Freeman along with Shaniqua Esdaille and Shania Harris will constitute the Women's Team for the event.  The players will contest the Men Team and Women Team Championship, Doubles, Singles and Under-21 categories. Mr. Calvin Lake will participate in the Masters.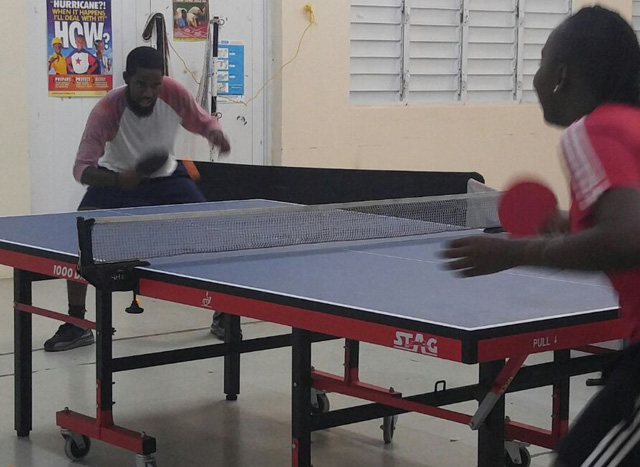 Coaches Urban Freeman and Calvin Lake commented on the achievement of adding to new female players, Esdaille and Harris who has been in training over the past years. Also in adding debutant junior player Trehdel Lake to the Team that this exposure allows the athletes in gaining most experience out of games played for all the players. As always we encourage the young athletes to strive for excellence in represent the nation proudly as the future of table tennis is entrusted in them.
It is my view Calvin Lake, SKNTTA President, "I emphasized on exposing as early as possible athletes after being in training and achieving a good standard. This would help in gaining that confidence, mental strength in match play and knowledge of competition play at least the Caribbean level".
SKNTTA acknowledged the significant continued investment placed in the young table tennis athletes by the St Kitts and Nevis Olympic Committee in financing the trip to Cuba.