President of the SKNOC Alphonso Bridgewater is satisfied with plans for the 2019 Pan-American Games in which a contingent from St. Kitts-Nevis is expected to participate.
At a recent meeting held in Lima, Peru host city for the 2019 edition, updates related to planning, financing and hosting were provided to the Executive Committee of the Pan American Sports Organization (PASO) of which Mr Bridgewater is a part. The Executive Committee also went on inspection visits to various training and competitions venues. President Bridgewater was specially invited by the President of PASO, Dr. Julio Maglione, to be included in an Executive Delegation that had audience with the President of the Peruvian Congress, Luz Salgado. The group also called on the country's Minister of Education, head of the team managing the Pan American Games' preparations.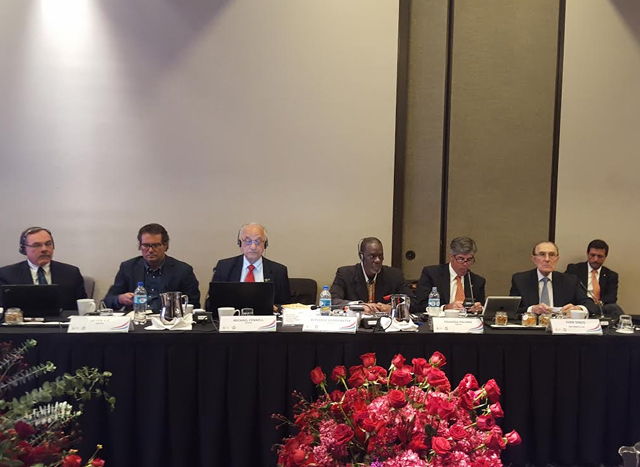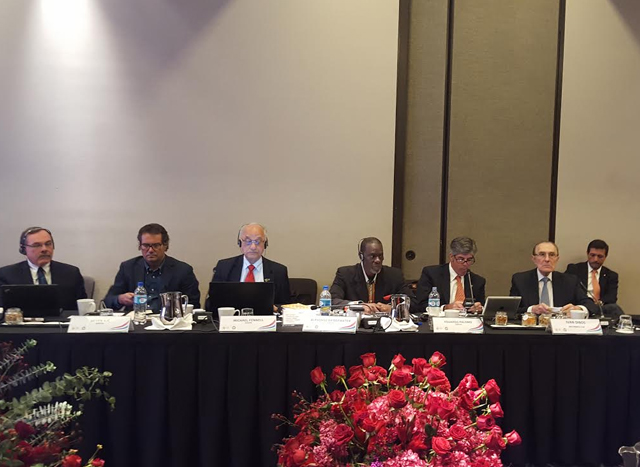 Started in 1951 for men and 1955 for women, the Pan-American Games are held every four years (2019, 2023, etc.) in the year preceding the Olympics and organized by the Pan American Sports Organization (PASO). Countries from North, South and Central America as well as the Caribbean usually take part in this multi-sport competition.
The Federation of Saint Kitts and Nevis has participated in five (5) editions of the Pan American Games since its debut at Mar del Plata 1995. To date three medals have been secured. Kim Collins won silver in the 100m at Guadalajara 2011. In the same edition, the men's 4x100m Relay Team of Jason Rogers, Antoine Adams, Delwayne Delaney and Brijesh Lawrence was awarded the silver medal. At the Toronto 2015 Games, Antoine Adams captured the bronze medal in the 100m.
The 2019 Pan American Games, officially the XVIII Pan American Games or the 18th Pan American Games will be held from July 26 to August 11, 2019, in Lima, Peru.