October 21, 2016- Basseterre, St. Kitts – Handball is fast becoming a popular sport in the Caribbean and in St. Kitts-Nevis in particular. A delegation comprising 25 players and 5 officials is currently in Guadeloupe for its inaugural appearance at the International Handball Federation (IHF) Trophy Caribbean Zone Tournament thanks to the assistance of the International Handball Association (IHA) and the St. Kitts and Nevis Olympic Committee (SKNOC). The 2016 competition which started on Tuesday October 18th to 22nd fields eight countries compared to three that participated in last year's. Other new comers include French Guyana, Barbados, Trinidad and Tobago and Haiti who will be joining Dominica, Martinique and Guadeloupe in both the men's and women's competitions.
The St. Kitts-Nevis males, competing in Zone B with Martinique, Dominica and Trinidad & Tobago has made history by advancing to the Semi Finals in their first regional tournament while the females who were in Group C with Martinique, French Guyana and Barbados placed 5th out of seven teams.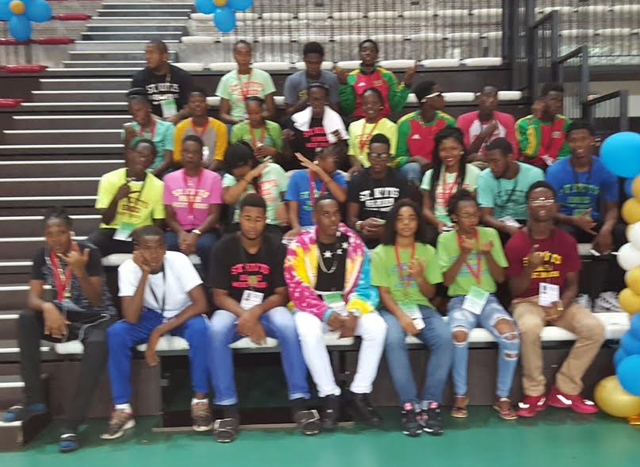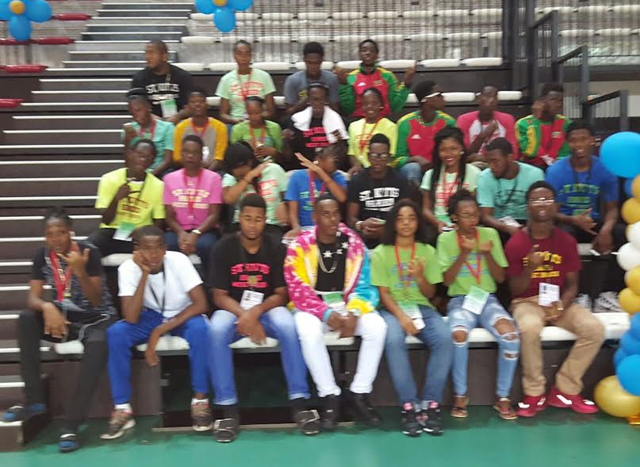 The full team is as follows:
Athletes:
Secada Garroden, Zhane Warner, Elzandhou Warner, Shaizeef Thompson, Khadija Duncan, Azariah Vanterpool, Jennica Versailles, Karina Dore, Nakia Wilkinson, Zynzelle Pemberton, Howard Liburd, Rashidi Rogers, Uzal Hodge, Quane Lyjfrock, Kadeem Govia, Kahneil Blanchette, Jarencia Jeffers, Dimetre Browne, Latonia Demming, Tamiqua Douglas, Staphorn Lewis, Talbert Warner, Aakil Mills
Officials:
1. Fitzroy Clarke – Manager
2. Govanie Hendrickson – Assistant Manager
3. Kenneth Douglas – Head Coach
4. Everton Cannonier – Coach
5. Ineachel Bangnall – Coach
The women's team from Guadeloupe and Martinique's men's team are the defending champions. The hosts are also the title holders of the IHF Trophy Inter Continental Phase.
The International Handball Federation (IHF) was founded in 1946 in Basle, Switzerland. Its goal is to lead, develop and promote handball around the World.
Handball is a team sport in which two teams of seven players each (six outfield players and a goalkeeper) pass a ball using their hands with the aim of throwing it into the goal of the other team. A standard match consists of two periods of 30 minutes, and the team that scores more goals wins. Men's handball was first played at the 1936 Summer Olympics in Berlin as outdoors, and the next time at the 1972 Summer Olympics in Munich as indoors, and has been an Olympic sport since. Women's team handball was added at the 1976 Summer Olympics.